Bridging Your Financial Services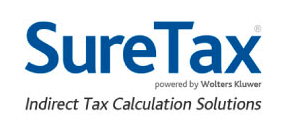 APIC, through our easy to use online API platform has simplified the process by being the bridge between SureTax and QuickBooks Online.
APIC makes it possible for companies to add their taxes directly to their QuickBooks Online invoice through the power of CCH SureTax Platform, backed by Wolters Kluwer, the trusted source for tax research data no matter the industry.
Rules You Can Trust
With the power of CCH SureTax, we have comprehensive tax rates and taxability rules for the state and federal agencies. The result is our clients can provide their customers and users accurate, timely and reliable sales tax rate and taxability information.
Workflow Efficiency
Our API handles real time calculations for multiple business entities and/or divisions. All calculation transactions are logged for end of month liability reporting and secondary audit defense. CCH SureTax works behind the scenes with minimal user interaction.